| | |
| --- | --- |
| | march 30, 2020 newsletter |
Coalition Against Trans Antagonism's work is conducted on the ancestral and unceded territory of the Coast Salish peoples, which include the xʷməθkwəy̓əm, Sḵwx̱wú7mesh, & Səl̓ílwətaɁɬ nations (colonially known as vancouver, canada).
CATA seeks to work in solidarity with Indigenous peoples in the struggle for autonomy and self-determination. we understand the gender binary is a colonial construct and affirm the diversity of gender identity and gender expression of people around the world, especially those who are reclaiming identities and roles lost, erased, and vilified due to colonization.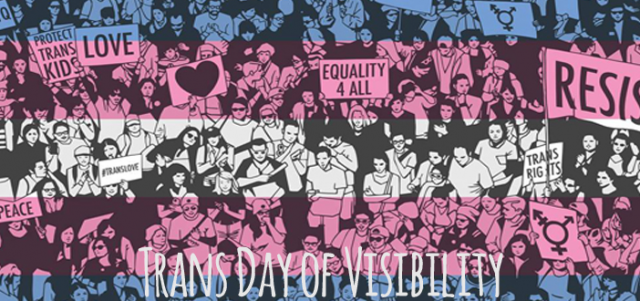 join us on Trans Day of Visibility for our first ever virtual town hall!
Trans Day of Visibility (TDOV) was created in 2008 in San Francisco (just like Trans Day of Remembrance, founded in 1999) to celebrate and uplift trans people, as well as bring attention to the discrimination and oppression faced by folk for being out and/or visible.

join us for a virtual trans community town hall for this year's TDOV to discuss our history, our successes, failures and current issues/events.

Tuesday, March 31, 2020
7:00pm – 9:00pm PST
via zoom

click here for the facebook event page, click 'going', invite your friends, & reshare!
to the join the meeting (on Tuesday!): use your web browser or download the Zoom app on your preferred device and click here to enter.

meeting ID: 345 275 024
password: noterfs

one tap mobile

+15873281099,,345275024# Canada

+16473744685,,345275024# Canada

dial by your location
         +1 587 328 1099 Canada
         +1 647 374 4685 Canada
         +1 647 558 0588 Canada
         +1 778 907 2071 Canada
         +1 438 809 7799 Canada
         +1 646 558 8656 US (New York)
         +1 720 707 2699 US (Denver)
         +1 253 215 8782 US
         +1 301 715 8592 US
         +1 312 626 6799 US (Chicago)
         +1 346 248 7799 US (Houston)
safer space guidelines:
this event is for everyone, except for cops, media, and/or fascists.
while allies are welcome to attend, please be aware that members of the trans community will be prioritized, particularly those who are multiply marginalized.
this event is a safer space. we recognize that oppression exists everywhere, and that we cannot guarantee safe spaces, only that we can make them safer by recognizing, understanding, challenging, and transforming oppressive ideas and behaviours. this includes, and is not limited to, racism, classism, ableism, cissexism, heterosexism, ageism, sexism, and sizeism.
participants are encouraged to give care to themselves and engage in this space in ways that works for them; no one expects folks to do anything they don't want to do.
this is not a space for parachuters or co-opters.
organizers are bound by the Mission, Vision & Basis of Unity of the Coalition Against Trans Antagonism and reserve the right to remove anyone who is disruptive, breaches the safer space guidelines, and/or creates an unsafe environment.
accessibility info:
ASL interpretation has not been secured for this event. if you would benefit from live captioning, please contact us ASAP.
for more information and/or to make accessibility requests, email us at noterfsnoswerfs@pm.me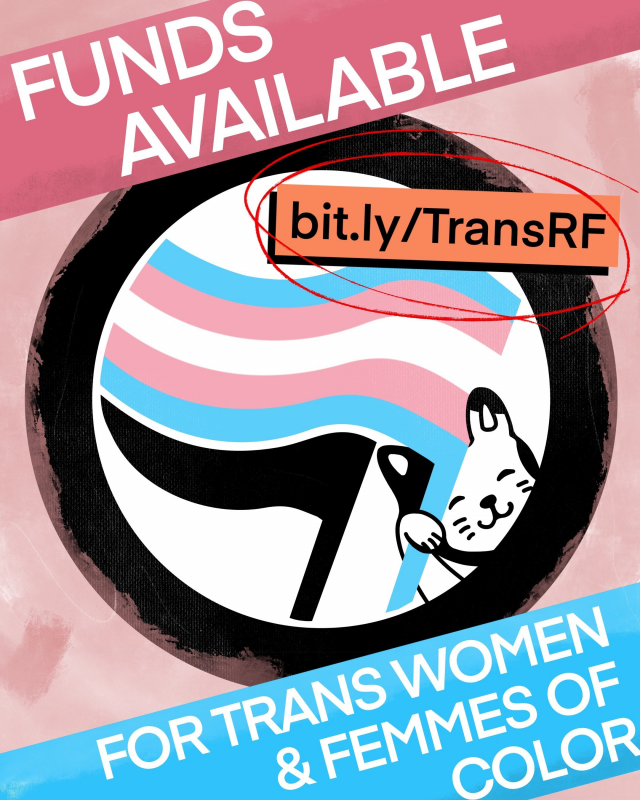 funds available for trans women & femmes of colour! PLEASE SHARE WIDELY!
the Trans Resiliency Fund is a general emergency fund for low-income trans folks to access. this fund is being transformed to specifically serve trans women and femmes who are Black, Indigenous, and/or people of colour, particularly those engaged in sex economies – regardless of geographic location. our aim is to provide direct aid to folks affected by both transmisogyny and sex worker antagonism.

funds are received from cis and/or financially privileged folks and is managed by volunteer organizers of the Coalition Against Trans Antagonism. if you are a trans person in need of assistance of any kind, please fill out this form to access the funding and/or resources. we will not be policing your gender identity–we ask you that you are honest with us through this process.

the funds can be used for a wide variety of reasons for immediate and urgent needs. you are welcome to list general resources you need access to, and we will do our best to reach out throughout our networks to help acquire what you need. if your listed needs fit into government-sponsored funding, alternative resources, or a fund better resourced than the Trans Resiliency Fund, we will redirect you and can support you in your application process.

apply today/for more information: bit.ly/TransRF
donations urgently needed!
in just 3 days of announcing the TRF, we have been overwhelmed with over 40 applications from home and abroad! already, the needs of folks has surpassed what we are able to distribute. please consider donating – any amount helps – and communicating with folks who you know have means.

to donate to the fund: send e-transfers to noterfsnoswerfs@pm.me or via paypal – if possible, please write "TRF" as a note or memo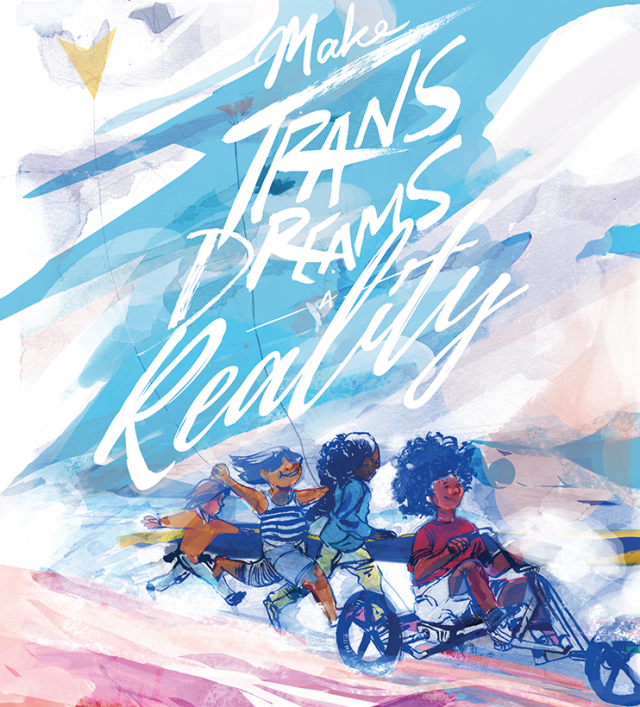 community news
GLOBAL – check out this list of sex work mutual aid funds around the world; spread the word to your contacts in different communities. donate to underfunded funds. our dollar goes a long way in developing countries.

here's another list with some overlap to check out too.

VANCOUVER – Gender-Critical Feminism, The Wolf in "Girl Power" Clothing:

"On Jan. 27, the Vancouver Public Library announced that a booking request for an event titled "Women's places & spaces: sports, prisons, and shelters" had been approved for March 21…which was originally titled "For females only: sports, spaces, and safety.""

one of our founding members was recently interviewed regarding the now-postponed TERF/SWERF talk.

BOGOTÁ – Red Comunitaria Trans is seeking monetary support for trans sex workers:

"We have created an emergency fund for sex workers during this pandemic. For sex workers, quitting work is not an option! A very difficult time is coming, especially for historically and systematically marginalized populations." (translated by Twitter)

see tweet here.

ONTARIO – Sex Workers' Rights Groups Warn of the Harms of Cutting Social Services While Increasing Law Enforcement:

"To assume that all sex workers are victims of human trafficking denies the agency, sexual autonomy and decision-making of sex workers. This results in discrimination and stigmatization, which displaces sex workers and causes them to isolate themselves from the broader community. In effect, marginalized workers such as: Indigenous, Asian, Black, transgender and/or non-binary, and im/migrant and/or undocumented sex workers are disproportionately impacted by the increased surveillance by law enforcement under the guise of "rescue"."

read the press release issued this past Friday regarding Ontario's anti-human trafficking strategy.

GUATEMALA – OTrans Guatemala is looking for help and support to transgender women amid coronavirus outbreak:

"We need your help and support. Please help us for give food, medical supplies to transgender women of Guatemala. Please donate to monetary account BAC 902735208. Welcome any amount."

see tweet here.

NEW YORK – Advocates for sex work decriminalization say sex workers are facing extraordinary challenges during the coronavirus crisis:

"The sudden emergence of the coronavirus crisis has left many vulnerable sex workers scrambling to make ends meet in a line of work that relies heavily on in-person services, forcing the workers — many of whom are transgender women of color — to search for emergency housing and employment while much of society has retreated into hibernation."

read the article here.

CHANG MAI – Sex workers in Chiang Mai, Thailand giving water from their own supplies to the firefighters who are fighting the fires that start every year at around this time:

"No income for 8 days since the service was closed. It's unclear. Will we get help from the government? And in Chiang, there was a forest fire Service personnel donate water to firefighters Service workers are a part of society and one that solves problems." (translated by Twitter)

see tweet here.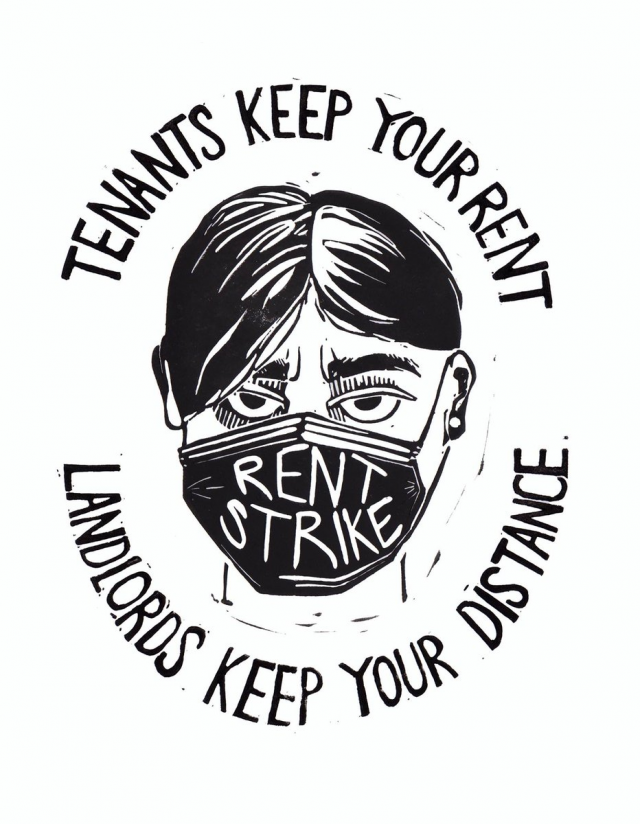 community resources
here are some resources that may be useful, as well as opportunities to provide mutual aid:
if you or someone you know needs support, please contact us and we can post requests on our social media as well as include it in our next newsletter!